Faith
Tonight, I have a heavy post to share and a plea for anyone who reads this to pray. I recently shared that we lost my mother in law. She lost her 4 year battle with ovarian cancer. You are probably aware that my 4 year old daughter is almost done with her treatment of leukemia. What you may not be aware of is my mom. 7 years ago, two months before our wedding my mom was diagnosed with breast cancer. She has continued her fight for the past 7 years. She did have surgery to remove the tumor from her breast but since then has felt convicted to treat her cancer naturally.
As far as she knew her cancer was under control naturally for quite some time. Nearly two years ago, she began having awful back pain. Months later and some tests after a hospital admission and her cancer was not only back but it had spread to her bones. We prayed and plunged into Jesus. God has revealed to my mom and to multiple people around her that he will heal her. I've always stood on this and will continue to. For the first time since all of this has taken place maintaining this position of faith is increasingly challenging. My mom is worsening. She is bedridden and you can see cancer slowly stealing her life. I'm afraid. I'm not living in denial. I know that this could be the beginning of the end. I've accepted this to the best of my ability and am cherishing every moment I get to have with my mom.
On the other hand, I am choosing to believe that my mom has heard God and that he will heal her. I have peace with this. This to me is the beginning of the miracle. I'm prone to panic and anxiety and was up all night Friday night with anxiety and panic attacks. At 4:20am on Saturday morning in the middle of an anxiety attack I opened YouVersion and Romans 15:13 was the verse of the day.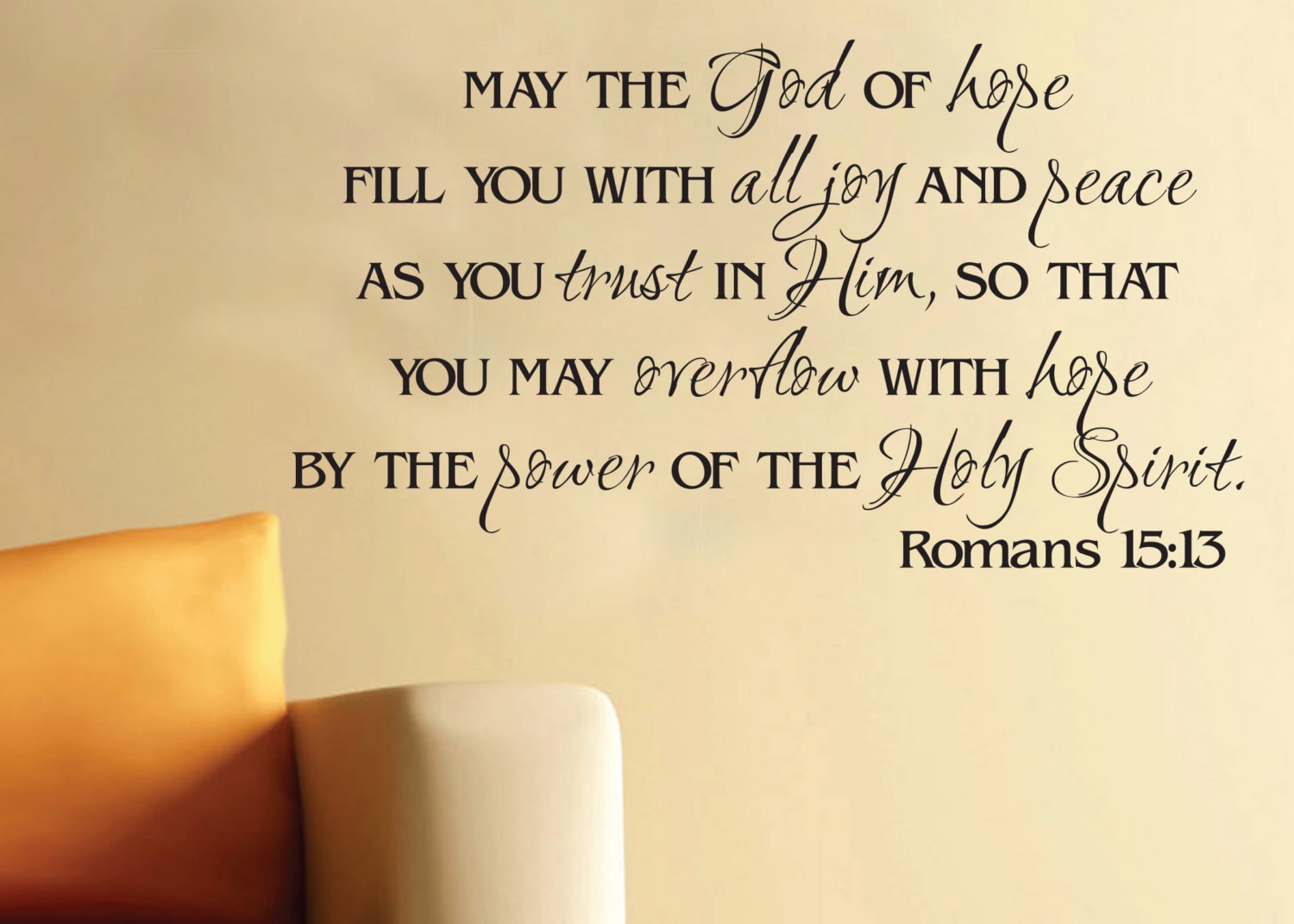 I meditated on this Bible verse until the panic subsided and I was able to sleep. This verse brought me peace and comfort and I am grateful. So for now, I'm committed to staying the course of faith. I choose to believe that healing is possible and the Lord can and will do it. So if you read this and feel led please pray for my mom. Her name is Kelli. Pray that the Lord would restore and rejuvenate her body and free her body of the disease of cancer.